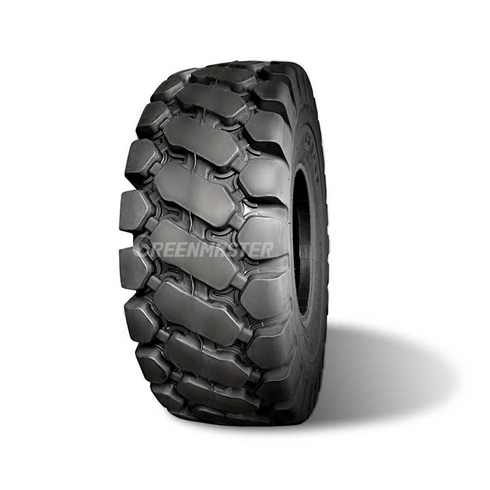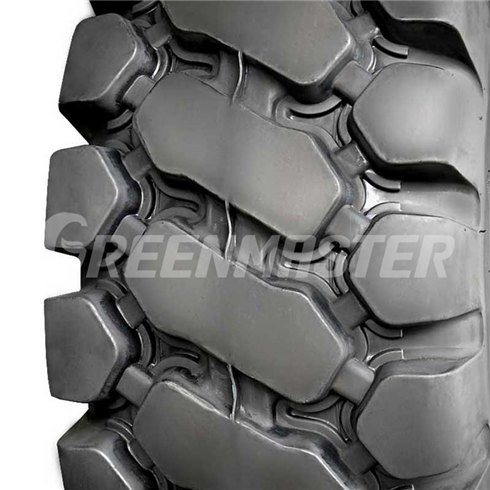 ---
Built for versatility, E-4/L-4 tire delivers the performance that you're looking for with your loaders, graders and articulated dump trucks. The E-4/L-4 features a deep, cut-resistant tread and it suitable for multiple applications and conditions.
1.
Widen and thicken carcass design,improves loading capability and increases impact resistance. Widen driving surface and deep groove pattern
block design, increases the wear resistance and improves its anti-puncture ability.
2.
The staggered block pattern design greatly enhances the ground grip and wet skid resistance applies for wet slippery, muddy working conditions.
---
TRA Code
Size
Ply Rating
Tread Depth (mm)
TT/TL
Standard Rim
Overall Dimension (mm)
Max Load (kg)
Max Pressure (kpa)
Section width
Overall Dia
50km/h
10km/h
50km/h
10km/h

E-4/L-4

23.5-25

40

46

TT/TL

19.50/2.5

595

1675

12000

18000

600

750