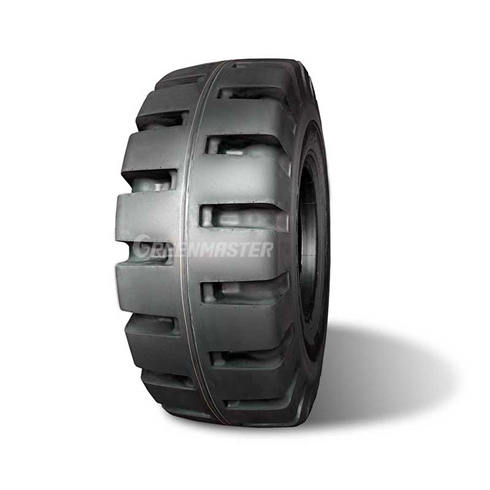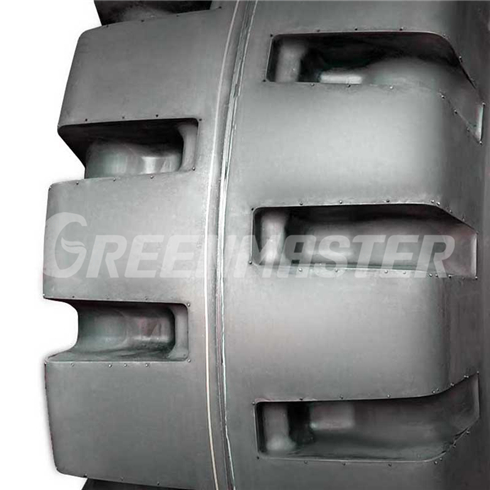 ---
The extra-deep tread pattern of L-5 gives outstanding wear life potential and the sidewall/tread intersection design gives an excellent level of damage and cut resistance.
•
front end loader
•
wheel loader
•
excavator
1.
Ultra-large deepen block pattern and high strength carcass design. Specially for mining quarries, underground working loaders, and harsh working conditions, applies on steel slag, sand and stone pavement.
2.
Unique structure and formula can effectively increases cutting resistance, recapping rate and improves anti-explosion ability.
---
TRA Code
Size
Ply Rating
Tread Depth (mm)
TT/TL
Standard Rim
Overall Dimension (mm)
Max Load (kg)
Max Pressure (kpa)
Section width
Overall Dia
50km/h
10km/h
50km/h
10km/h

L-5

23.5-25

40

70

TT/TL

19.50/2.5

595

1675

12000

18000

600

750

L-5

17.5-25

24

58

TT/TL

14.00/1.5

445

1400

5000

9000

400

625