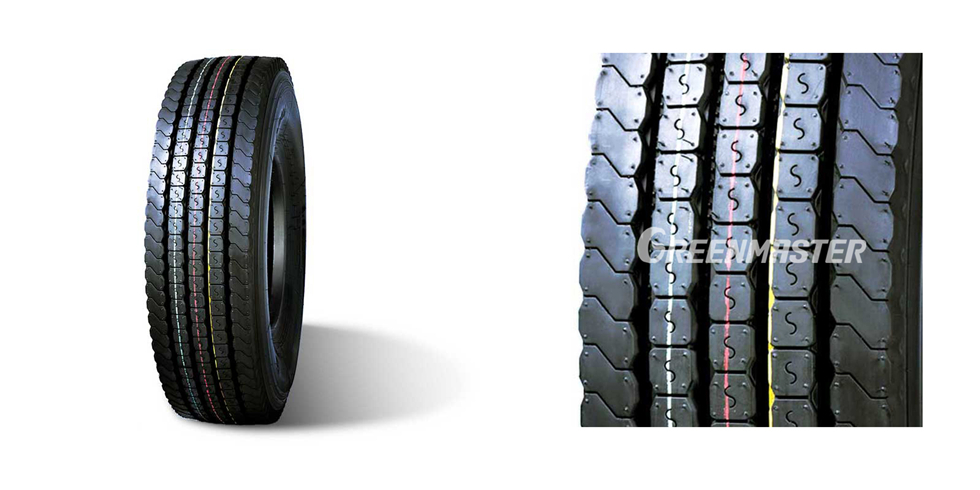 ---
111 has a special pattern design and special tread compound
for all position trucks.
•
L
ight duty
•
W
ear-resistant
1.
Special pattern design provides better wear resistance, superb wet-ground gripping and low noise.
2.
Optimized tire contour design brings low rolling resistance ang fuel consumption.
3.
Special tread compound formula to improve tire durability.
4.
Suitable for light truck on all wheel position and good pavement.
---

---
Size

Ply Rating

Standard Rim

Load Index

Speed Symbol

Load Capacity (kg/lbs)

Pressure (kpa/psi)

Tread Depth(mm)

Single

Dual

6.50R16LT

12PR

12

110/105

L

1060(2335)

925(2040)

670(100)

5.50F

7.00R16LT

14PR

12

118/114

K

1320(2910)

1180(2600)

770(110)

5.50F

7.50R16LT

14PR

13.5

122/118

L

1500(3305)

1320(2910)

770(110)

6.00G

8.25R16LT

16PR

14

128/124

L

1800(3970)

1600(3525)

770(110)

6.50H