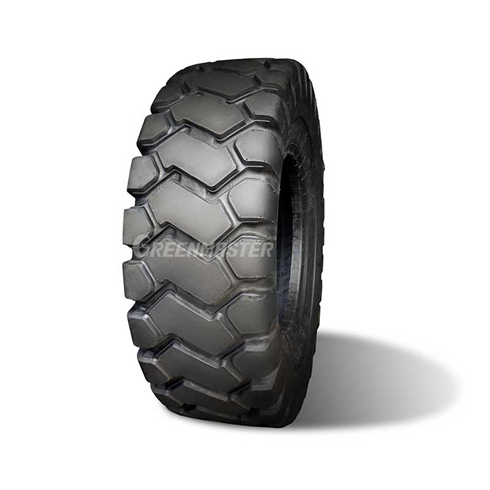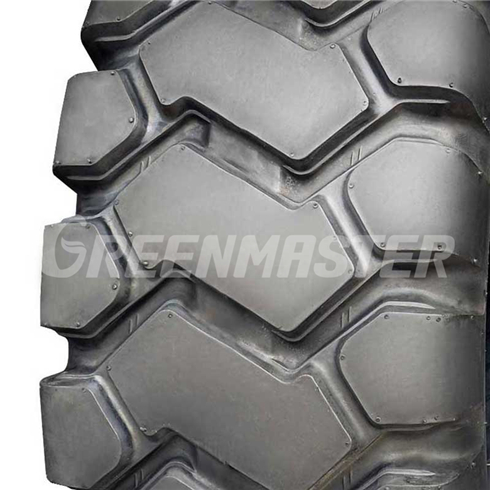 ---
The E-3/G-3 is applied for the construction and mining area.
The extra-deep tread pattern provides superb traction and wearing performance. The unique tread compound supplies the best abrasion resistance and chunking resistance properties.
•
front end loader
•
wheel loader
•
excavator
•
carcass structure enhancement
•
anti-puncture
•
wear-resistant
•
great traction
1.
Circumferential and transverse pattern design provide strong traction, stability, wet skid resistance and good self-cleaning property.
2.
Mainly for loader, dozer and other construction vehicles working in hard and soft road conditions.
---
TRA Code
Size
Ply Rating
Tread Depth (mm)
TT/TL
Standard Rim
Overall Dimension (mm)
Max Load (kg)
Max Pressure (kpa)
Section width
Overall Dia
50km/h
10km/h
50km/h
10km/h

E-3/G-3

17.5-25

20

24

TT/TL

14.00/1.5

445

1350

5000

8250

400

575