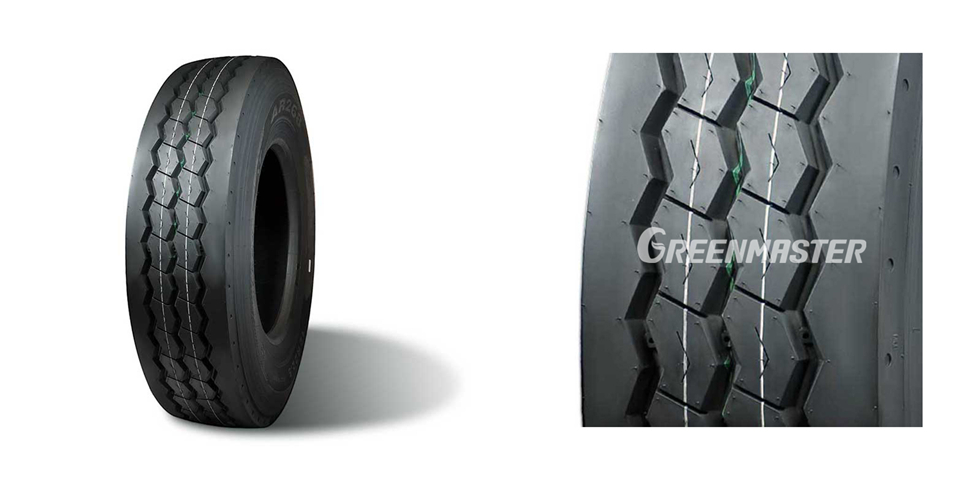 ---
268 is a widened tread design tire and it has superb wear-resistance tread formula for the long mileage.
1.
Widened tread design and wear-resistant tread formula brings long mileage
2.
Three circumferencial grooves with variable angle design offers excellent high speed performance
3.
Reinforced belt steel wire design enhances life time of the tire
4.
Suitable for long-distance heavy-duty truck on all wheel positions and good roads such as highways
---

---
Size
Ply Rating
Standard Rim
Load Index
Speed Symbol
Load Capacity (kg/lbs)
Pressure (kpa/psi)
Tread Depth(mm)
Single
Dual

12R22.5

16PR

9.00

150/147

K

3350 (7385)

3075 (6780)

830 (120)

15.5

12R22.5

18PR

9.00

152/149

K

3550 (7830)

3250 (7160)

930 (135)

15.5

12R22.5

16PR

9.00

150/147

K

3350(7385)

3075(6780)

830(120)

16

12R22.5

18PR

9.00

152/149

J

3550(7830)

3250(7160)

930(135)

16